Historic Home Preservation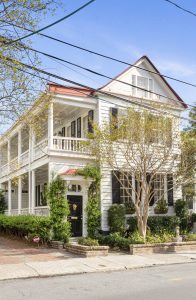 Historic preservation and restoration focus on the maintenance stabilization and repair of existing historic materials and design features. At Morris Construction, we have years of experience and expertise doing just that. We are committed to preserving the past and the architectural heritage of Charleston by using modern products, technologies and innovation, while retaining the original design and integrity of the building.
As a registered architect and general contractor, Mr. Morris is well versed in historic preservation as well as in state and local building codes in Charleston, SC. We will ensure your renovation stays consistent with the architecture of the existing structure and will bring your architect's vision to life.
New Home Construction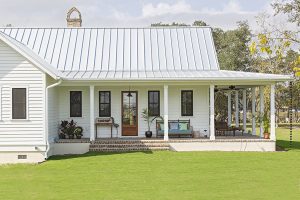 We are a family owned, limited-volume custom home builder that can build a custom home on your site in the Charleston area as well as beyond the city limits on Charleston's barrier islands. We will guide you through the many decisions and selections to ensure your dream home becomes a reality.
Our reputation as a superior quality home builder means that we will exceed your expectations by paying attention to even the smallest details and by providing unparalleled craftsmanship.
Additions & Remodeling
At Morris Construction, we specialize in home renovation services in the Greater Charleston Area, including full kitchen and bath remodels as well as additions and outdoor space build outs. We can transform your historic charmer by marrying modern functionality with unique historic features that will give your updated home warm, lived-in character. If you will be living in your home during the project, we will be sensitive to your routines, your neighborhood, and your schedule.
Elevating Historic Buildings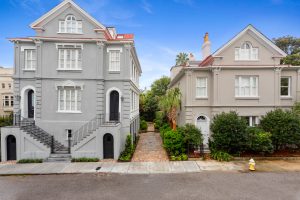 Elevating historic homes is a solution to the city's prevalent flooding issue. This process will also help with maintaining and increasing your home value, despite the devastating and increasing water levels in Charleston, SC.
In 2018, Morris Construction conducted the first Category 2 historic home elevation in Charleston – strictly due to flood relief – at 15 Council Street. Mr. Morris worked at the forefront with Charleston's Board of Architecture Review to change their policy and spearheaded an agreement historic homeowners will be able to use to protect their assets indefinitely.
At 1 Water Street, we executed the most technically involved historic lift of a historic brick structure in Charleston, SC. At 3 Water Street, we installed an extensive sea wall. In addition, we have recently begun an extensive restoration project on 27/29 E. Battery.
Commercial Build Outs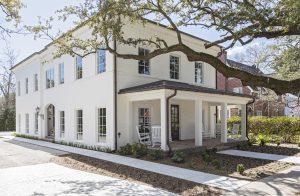 We are a licensed commercial general contractor that can build or renovate your existing office building. We are currently building our new headquarters in West Ashley that will feature a workshop, a warehouse and our new office space.
Watch a historic house raise in time-lapse video!